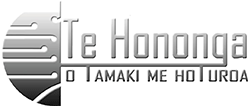 Whanau Support Worker Vacancy
Te Hononga O Tāmaki Me Hoturoa
Te Hononga O Tāmaki Me Hoturoa (Te Hononga) is a kaupapa Māori organization that provides Māori Centred Health and well-being services and connects whanau with their communities.
Mana Kidz is a Nurse-led School-based health service delivered in low decile schools with the allocation of both a Registered Nurse (RN) and a Whanau Support Worker providing a daily health and throat swabbing service in schools.
The Mana Kidz programme operates under a model of care that is underpinned by a vision that all children will have the best start in life. Mana Kidz is a comprehensive health service within schools in the South Auckland community that aims to prevent Rheumatic Fever.
The service is also designed to meet the needs of children and their whanau using safe, appropriate, and effective
nursing care.
An incredible job opportunity is now available for a Whanau Support Worker to join the Mana Kidz in January 2024. We are looking for:
This role will involve the identification, treatment/management, and prevention of sore throats, skin infections, and other identified health issues in a school–based health clinic.
Start in mid-January 2024

for orientation before undertaking the role in allocated school in Manurewa.

Proven MedTech 32/Evolution experience-the perfect candidate will be given training.

A desire to work alongside whānau and their tamariki.

Strong administration skills and computer literacy.

Be motivated, well organized, and have excellent communication skills (written and oral)

Ability to demonstrate the values of Te Tiriti o Waitangi when engaging and working with Māori and high needs

whānau.

To be committed to ensuring our tamariki get the best possible start in life.
Experience in child health or working in the community.

•

Te Reo Māori me ona Tikanga would be an advantage.
A Full/Restricted NZ driver's license, be a

New Zealand citizen or have permanent residency status, and

Clear police or Ministry of Justice check.
A copy of the position description and application form can be obtained by ringing Joanna Singh at (09) 973 0787 or by emailing joannas@tehononga.org.nz.
Completed applications, accompanied by a CV and cover letter marked "Private & Confidential" can be forwarded to:
Te Hononga o Tāmaki me Hoturoa
c/- Human Resources
PO Box 22588 Otahuhu 1640
The closing date for applications is the 17th December 2023.
Te Hononga O Tamaki Me Hoturoa is an Equal Opportunity Employer