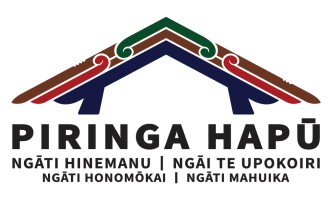 General Manager
Permanent Full Time
Hawke's Bay
About the mahi

Piringa Hapū is seeking a new General Manager to project the vision and priorities set forth by the Hapū Authority and its Board. This is a unique opportunity to work at the intersection of tradition and progress, where you'll be responsible for driving the organisations success, aligned to cultural identity and values.

Your primary focus will be to lead a dedicated organizational team. Your leadership skills will empower team members to achieve individual and collective goals. As the General Manager, you will service as cornerstone for resource allocation in support of the Hapū's strategic vision, with a specific emphasis on implementing our 10 Year Recovery Plan.

Alongside your leadership functions, you will also be tasked with nurturing crucial relationships with our core stakeholders. These relationships ensure that the Hapū Authority has access to the appropriate support, communication, and partnerships.

Your mahi in this role will grow and safeguard Piringa Hapū for generations to come.

Your skills & experience

For this role, we're seeking candidates that embody the following competencies:
Strong commitment to Te Reo me ōna tikanga.

Recognized qualification in management preferred.

Prior experience as a General Manager, Senior Executive, or similar.

At least 20 years' experience managing people/teams.

Excellent communication and relationship management skills.

Strong ethics, aligned to the values of the

Hapū Authority.

Knowledge of fundraising, budgeting, and fund management.

Can walk in both Te Ao Māori and Te Ao Pakeha.
​Please do not hesitate if your skills and experience are not an exact match. We will review applications from all candidates.

About the organisation

In 2019, the Hapū Authority Trust was established to promote the wellbeing of all Ngāti Hinemanu, Ngāi Te Upokoiri me ōna piringa hapū, Ngāti Mahuika, and Ngāti Honomokai descendants. Today, the Trust continues to support cultural, economic, and social prosperity for affiliated whānau throughout Aotearoa.

Our goal is to unite our Hapū to work as one in a community of peace, practicing our own Tino Rangatiratanga and creating benefit for whānau, marae, hapū, and the environment that surrounds us.

All applicants must have a valid New Zealand residency or work visa.

We do not accept submissions from any recruitment agencies.