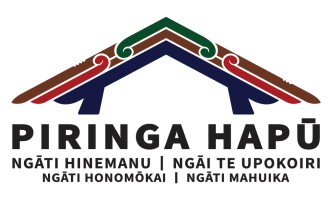 Sustainability Lead
Permanent Full Time
Hawke's Bay
About the mahi

Introducing the dynamic Sustainability Lead, dedicated to reducing Piringa Hapū's environmental impact and enhancing community wellbeing. This is a fulltime role, based in the sweepings landscapes of Hastings, Hawkes Bay.

As the Sustainability Lead, you will take point on all environmental matters across the organisation. From overseeing the development of cutting-edge management systems, to building processes that slash our ecological footprint, your skills will be put to the test on all things green. Challenge yourself in vital areas such as water consumption, waste management, electricity, and travel-related pollution.

Furthermore, this role isn't just limited to activities behind-the-scenes. You will act as the driving force behind the dissemination of all sustainability expectations and standards throughout Piringa Hapū, ensuring a united commitment to a greener future for our whanau, hapū, and iwi.

Your skills & experience

For this role, we're seeking candidates that embody the following competencies:
Strong commitment to Te Reo me ōna tikanga.

Qualification in environmental science, natural resource management, biology, marine science, sustainability, or a related field (preferred).

Prior experience in a sustainability or environmentally-focused role.

Commitment to the principles of sustainability & cultural preservation.

Excellent communication, relationship building, and leadership skills.

Excellent project management, data analysts, and reporting skills.

Knowledge of environmental issues and relevant policies/legislation.

Can walk in both Te Ao Māori and Te Ao Pakeha.
​Please do not hesitate if your skills and experience are not an exact match. We will review applications from all candidates.

About the organisation

In 2019, the Hapū Authority Trust was established to promote the wellbeing of all Ngāti Hinemanu, Ngāi Te Upokoiri me ōna piringa hapū, Ngāti Mahuika, and Ngāti Honomokai descendants. Today, the Trust continues to support cultural, economic, and social prosperity for affiliated whānau throughout Aotearoa.

Our goal is to unite our Hapū to work as one in a community of peace, practicing our own Tino Rangatiratanga and creating benefit for whānau, marae, hapū, and the environment that surrounds us.

All applicants must have a valid New Zealand residency or work visa.

We do not accept submissions from any recruitment agencies.