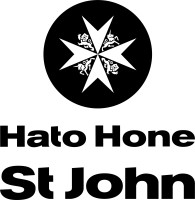 General Manager – Māori Health and Equity (Flexible Location)
Full Time
Multiple Location Options
Lead cultural safety and competence; and actively look for opportunities to develop an effective Tiriti-Treaty based lens to lead service delivery and inclusion.
Are you a senior NZ Health sector leader?
In-depth understanding of Māori health and a proven track record of delivery.
Fluency in te reo me ōna tikanga Māori.
Flexible Location.
Ko wai mātou? – Who are we?
Hato Hone St John's kaupapa is 'to make life-changing differences with our communities.'
Hato Hone St John is committed to improving hauora Māori, health equity for all, empowering their people to deliver innovative local solutions, whilst building sustainability for future generations.
The organisational strategy, Manaaki Ora 2022-2027, has been created to ensure Hato Hone St John's path continues to be committed and impactful and that Manaaki Ora extends and deepens the work they do with all communities across the motu. The strategic aim is to create a place where everyone belongs, is critical to Manaaki Ora's success.
Te āhua o Te Tūranga – A bit of about the role
This newly created role of General Manager – Māori Health and Equity is responsible for championing equity through the vision of the Aka Strategy across Hata Hone St John in a positive and meaningful way. The strategic intent and remit of the position will be to identify and address barriers that affect equitable access and outcomes, particularly for Māori and will be responsible for strategic leadership, expertise and advocacy of Māori Health, Equity and inclusion across Hata Hone St John while upholding and demonstrating te ao Māori, tikanga Māori, and mātauranga Māori.
The role reports directly through to the Deputy Chief Executive – Clinical Services who you will work alongside with to ensure the kaupapa is upheld at an executive level. You will lead and support development and implementation of all strategic and business plans, providing specialist insight and functional perspective into the planning processes to create a sustainable and competitive advantage.
You will have 5 direct reports and create a supportive, fair, and open culture that supports high performance and growth mindset, positive engagement, and encourages and enables others to be the best they can. Leading tikanga Māori principles cross organisationally, will ensure the focus is on health equity and quality improvement for hauora Māori through a cultural lens.
Establishing and maintaining effective networks with other organisations to develop wider awareness and to continuously improve and enable learning from best practice, you will lead the development of the Māori Health and Equity strategic improving outcomes for Māori, ensuring obligations under te Tiriti o Waitangi. Furthermore, you will enhance and nurture meaningful relationships with iwi, hapū, whānau and kaupapa Māori entities, to lead understanding of the health needs and aspirations of Māori across the combined districts covered by Hato Hone St John.
Effectively building on the strategic direction for Māori health equity, you will lead a team who will support the business to ensure an equity lens is passed over all key work streams, projects, or new ventures. Ensuring success and delivery through adopting a broad long-term perspective and encouraging an organisation wide perspective in others; driving high standards of employment and management practice and contributing to the development of corporate policy and decision- making.
Leading advocacy that encourages collaboration building on key issues and opportunities, you will review and implement controls and measures to manage and mitigate risks, and ensure that budget allocation and management, is directed at operational priorities of the function which are aligned to the strategic objectives.
Ngā tino Pūkenga/Wheako – Skills/experiences for the role
Fluency in te reo me ōna tikanga Māori is a perquisite requirement of this position, and a health-related degree in Public Health, Health Management, Indigenous studies, or related fields is desirable.
Solid understanding and awareness of equity issues and the barriers that affect access to healthcare services.
Proven experience in engaging with iwi, hapū and Māori organisations.
Demonstrated skills in the effective use of population health reports and data.
Skilled in the leadership of kaupapa at a senior level in large, complex health organisations.
Experience working in the NZ health sector and an understanding of Māori health.
Expert understanding of tikanga Māori, particularly as it relates to hauora Māori, including knowledge of Te Tiriti o Waitangi.
A highly developed knowledge application of Te Tiriti o Waitangi, Crown obligations to Māori with the ability to make these relevant to St John in the community and health-care environments.
The personal Mana to support uplift and empower others, supported by expert people leadership skills.
Naturally, you will have robust critical analysis and report writing skills, an ability to think strategically and be able to critically analyse data and recommend robust solutions. Experience in effectively managing a wide range of stakeholders with a strong collaborative focus on mutually beneficial partnerships, supported by ability to engage at all levels to drive pragmatic solutions is imperative to success.
Additionally, you will already hold the skills and experience to proactively identify any equity gaps and provide solutions supported by the experience in providing advice, development, and implementation at a senior level.
How to Apply
The organisation is in a great place and poised for the next stage of growth that aligns with te Ao Māori. If you are ready for a new challenge, keen to apply, please request a copy of the information kete, or email Heather Walker now on (09) 632 1108..
Applications Close: Monday 4th December 2023 at 5pm.