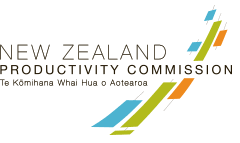 Senior Advisor
New Zealand Productivity Commission – Te Kōmihana Whai Hua o Aotearoa
If you are an experienced Senior or Principal advisor with strong analysis, research and policy skills, apply now! At least one of the roles will be more quantitatively focused, but we will be looking at range of skills and fit across the teams.
About The New Zealand Productivity Commission – Te Kōmihana Whai Hua o Aotearoa
The New Zealand Productivity Commission – Te Kōmihana Whai Hua o Aotearoa is a small, independent Crown entity. The Commission provides evidence-based, high-quality analysis and advice about ways to improve productivity in New Zealand. We aim to increase public and political understanding of productivity-related issues and to provide decision makers with the knowledge and solutions to influence and change policy. The work programme focuses on conducting inquiries and research on productivity-related matters and promoting public understanding of this. The Commission normally works on two inquiries in parallel.
About the role
Acting independently of the government, the Commission works on high profile and complex policy issues. The inquiry cycle typically takes 12-15 months. The time allowed recognises the importance of engaging extensively with interested parties to ensure the Commission can be exposed to all points of view, get the best available information, understand different perspectives and test ideas. This is a full-time, permanent role at 1 FTE.
Reporting to one of two Inquiry Directors, inquiry team members will offer high level analysis and robust thought leadership capability. Given the breadth and nature of each inquiry, these are broad roles that will have a meaningful balance between analysis, advice and broader sector engagement and stakeholder management.
Senior Advisors have the ability to meaningfully contribute to the inquiry work programme through leading projects and collaborating with others; while Principal Advisors play a lead role throughout the Inquiry cycle from scoping through to delivering the final recommendations. This in-depth approach will allow for deeper thinking and problem solving to create practical and innovative solutions to complex and often ambiguous problems.
This is a great opportunity to be a part of a smaller organisation, working outside of the core machinery of government. The Commission is highly engaged with a supportive and fun work environment.
About you
The successful candidate will be an experienced and senior advisory professional with a broad range of subject matter expertise. Given the breadth of the role this could include, but not be limited to public policy analysis, economics, quantitative and/or qualitative
methodologies. You will love getting 'under the hood' and deep diving into complex problems, and making sense of data and evidence.
You will have excellent written and verbal communication skills with a knack for synthesising a range of perspectives. You will be a natural collaborator and you will enjoy and see value in working with a range of external stakeholders to join dots and make meaningful connections.
The successful candidate will also;
Be confident developing and delivering and influencing strategic advice and solutions in a range of settings
Experience in developing and providing analysis and advice, drawing on frameworks from economics or other relevant disciplines
The ability to draw policy-relevant insights from quantitative or qualitative data and/or research findings
Have experience in building credible, trusting relationships not only internally but externally to ensure agencies are vested in the success of the project
Substantial experience leading significant projects, guiding, and supporting team members, and experience influencing cross-cutting policy discussions
A well-developed understanding of the machinery of government paired with familiarity with Te Tiriti o Waitangi
If you are passionate about improving productivity in a way that supports the overall well-being of New Zealanders, have strong analytical and policy advisory skills, with experience contributing to or leading significant projects, we would like to hear from you.
For more information, please get in contact with the consultant handling the role, Lance Encabo, on 022 314 3496 or lance.encabo@robertwalters.co.nz