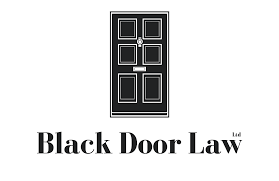 Employment Lawyer
Black Door Law is a boutique law firm founded by Caro Rieger, who after a wealth of experience and time in partnership at big firms wanted to create a law firm that put people at the centre. You will be part of the growth of this already successful firm and make your mark as an employment specialist. Black Door Law have created an environment that is friendly, collaborative, modern and truly values balance. Their strength is the relationships they hold and build to create a true partnership with clients all around the country. The team is small but mighty, and they want someone who would like to add to that. Success for them is measured by client satisfaction focusing on what clients really want – responsive top notch legal advice.
About this role | Mō tēnei tūranga mahi

It is a fascinating time to be an employment lawyer! You will help to prevent issues before they arise, and help clients to navigate a number of issues when they go further, across a range of employment matters in New Zealand.

You will partner with employers to achieve their business and people goals as well as be a trusted advisor to private and public sector organisations with all their employment law requirements. You will provide the full gambit of employment advice for employees as well. You will work with organisations, insurance companies, not for profit organisations, private companies and members of one of the Firm clients. You will also be advising senior leaders and executives when employment relationship problems arise for them personally.

Black Door Law are independent investigators, so you will be involved in investigating complaints or allegations. You will also have the opportunity to provide legal representation for clients at mediation and the Employment Relations Authority or Employment Court.

You can expect excellent support from the team as well as progression opportunities. There is a clear pathway to directorship for the right person.

What you will bring | Ngā pūmanawatanga ōu
Your technical legal knowledge and commitment to outstanding client service will be a given, in addition you will:
Have a minimum of 2 years post-admission experience (we are open to all levels of experience above that up to senior associate level)
Employment law experience
Be an all-round good human being with a sense of humour wishing to make an impact in the law, the community and further a field
Be a motivated individual who is solutions focused and thrives collaborating with people both within the firm and externally
A qualified lawyer with a NZ practising certificate or eligibility to obtain one reasonably quickly
Apply Now | Tono ināianei
If you believe that you have something unique to contribute to Black Door Law, apply now. Or, for a confidential discussion, please contact:

Apryl Burgess on +64 27 816 9899 or email apryl.burgess@robertwalters.co.nz
Lucy Simpson on +64 4 471 9749 or lucy.simpson@robertwalters.co.nz

Black Door Law recognises the importance of being a responsible business. They give back to three deserving organisations – Dementia Wellington, Surf Lifesaving NZ, and Bellyful. They respect and value diversity in all of its forms and they are an accredited living wage employer.