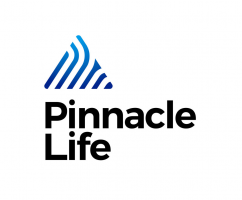 Customer Service Team Leader
Salary Negotiable
Location Auckland
Consultant Chelcea McCauley
JobRef 1729330/001
Join Pinnacle Life as a Customer Service Team Leader, offering career progression, leading a high performing and results driven team to success
About the company:

Pinnacle Life aims to be the leading online life insurer in Aotearoa (New Zealand), making it easier for Kiwi's to understand, buy and manage their life and living insurance needs. They keep value and affordability at the forefront of everything they do. Pinnacle Life believe in the products they sell and that they meet the needs of their customers. They have a deep passion to help their customers in the best way they can and provide insurance that is accessible and easy.
Pinnacle Life come alongside people and help them understand what needs protecting. They deliver on their promises, providing a safety net to their customers and protecting them when they need it the most, with an effortless, efficient and effective approach. Over the years, Pinnacle Life has been recognised both locally and internationally for their innovative approach and passion for creating great customer experiences.
About The Role

As the Customer Team Leader, you are responsible for overseeing the key customer activities for Pinnacle Life. An exciting opportunity to drive and develop a culture that delivers good customer outcomes through quality conversations. 
Reporting to the Operations Manager; you will be responsible for maximizing their sales potential, helping the business meet growth targets, people leadership, including effective coaching of team members to ensure that they are able to be the best they can be, resulting in better business and customer outcomes. You will cement yourself as a strong operational component to ensure that the day-to-day activities of the business are well managed, whilst progressing yourself as a key member of the Pinnacle Life management team. You will be expected to contribute to the strategy and objectives of the business to create a supportive and thriving environment.
Key Responsibilities
Oversee the day to day running of the Customer Sales & Service team to ensure potential, new and existing customers receive quality service and accurate information about Pinnacle Life products, their policies and requests.
Manage and maintain compliance requirements relevant to financial advice, including staff training and development, live maintenance and update of the relevant policies and procedures.
Coach and develop team members to ensure that they are equipped to optimise the customer experience, resulting in great customer satisfaction, and improved sales and retention levels for the business.
Provide leadership to the Customer Sales & Service Team, including regularly reviewing performance, setting targets and identifying training and development needs. This includes recruitment of new team members as required.
Develop and manage performance standards as they relate to sales, services, underwriting and claims.
Monitor and maintain reporting which identifies areas of improvement and / or outstanding success and take appropriate action to either remedy or improve future performance. This includes claims, underwriting, and sales and service activities.
Contribute to the management of Pinnacle Life, including input into business plans.
Skills & Experience
Proven track record in leading sales and customer service teams
Experience in managing underwriting and claims activities is preferable
Minimum 2 years' experience in leadership roles with a focus on Sales and Service, preferably within the insurance industry
Experience in developing and managing customer strategies that drive business performance, with continuous improvement experience being preferable
Ability to drive and motivate your team to build a strong internal culture
Flexible and resilient with the ability to cope under pressure
Tertiary or industry qualifications in Sales and Service disciplines will be highly regarded, but not required
Either hold or be willing to study for the New Zealand Certificate in Financial Services (Level 5)
What's in it for you:

If you're passionate about helping people and want the opportunity to join a fast-growing company at the beginning of its growth, then this is the role for you. Staff are at the centre of the organisation, and customers are at the centre of the business. Enjoy fantastic company benefits including insurance packages, flexible working and monthly drinks nights and be part of a team who are passionate about what they do and pride themselves on being there for their customers when they need it most.  
Robert Walters endeavours to review all applications in a maximum of five working days. If you have not received correspondence in this timeframe please do not hesitate to contact Chelcea McCauley on +64 9 3747316.

APPLY NOW