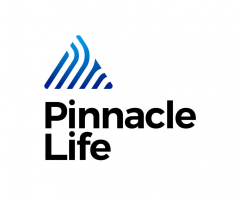 Customer Service & Underwriting Support Officer
Salary Negotiable
Location Auckland
Consultant Chelcea McCauley
JobRef 1729340/001
Join a fast growing company with great progression opportunities as a Customer Service & Underwriting support officer.
About the company:

Pinnacle Life aims to be the leading online life insurer in Aotearoa (New Zealand), making it easier for Kiwi's to understand, buy and manage their life and living insurance needs. They keep value and affordability at the forefront of everything they do. Pinnacle Life believe in the products they sell and that they meet the needs of their customers. They have a deep passion to help their customers in the best way they can and provide insurance that is accessible and easy.
Pinnacle Life come alongside people and help them understand what needs protecting. They deliver on their promises, providing a safety net to their customers and protecting them when they need it the most, with an effortless, efficient and effective approach. Over the years, Pinnacle Life has been recognised both locally and internationally for their innovative approach and passion for creating great customer experiences.
About The Role

This is a fantastic opportunity at Pinnacle Life Insurance as a Customer Service & Underwriting support officer, you will be responsible for managing new and old clients whilst delivering responses in a clear and timely manner. Reporting to the Team Leader of Customer Service & Sales; this role will assist with processing claims and offer quality underwriting support. 
This role will focus on transitioning clients through the underwriting process, producing new business, managing claims and conducting in a way puts the needs of the customer first! Communication and teamwork is an essential and exciting part of the role, alongside working in a supportive environment that encourages flexibility, forward thinking and self-progression.
Key Responsibilities
Proactively contact new clients and assist them through underwriting process.
Regularly contact clients and complete needs analysis to identify their insurance products requirements and help them get the right policies to meet client needs
Give customers and brokers clear, concise and effective information accurately and promptly.
Record details of inquiries, comments and handle escalations and complaints effectively.
Work within the compliance framework by adhering to processes and ensure compliance with legislation, regulations and guidelines.
Closely work with team members to ensure tasks are distributed evenly and assist where required.
Skills & Experience
Previous experience in a customer service-based role. Experience within Insurance or Underwriting experience is preferable
Excellent verbal, written and interpersonal skills
A focus on quality and customer service
The ability to multitask and work within deadlines
Competent with Microsoft Office
Display drive, motivation and a clear focus on achieving results
A keen self-motivator and self-starter, taking initiative to get things done
What's in it for you:

If you're passionate about helping people and want the opportunity to join a fast-growing company at the beginning of its growth, then this is the role for you. Staff are at the centre of the organisation, and customers are at the centre of the business. Enjoy fantastic company benefits including insurance packages, flexible working and monthly drinks nights and be part of a team who are passionate about what they do and pride themselves on being there for their customers when they need it most.  
Robert Walters endeavours to review all applications in a maximum of five working days. If you have not received correspondence in this timeframe please do not hesitate to contact Chelcea McCauley on +64 9 3747316.

APPLY NOW