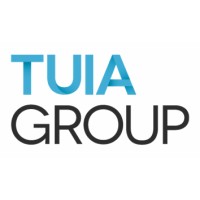 Solicitor / Consultant
Tuia Group is a culturally driven, commercially focused business consultancy. They carry out a wide range of projects guiding government, Māori and private clients across Aotearoa as well as offshore. Tuia (which means to connect, bind together or unite) represents their clients' aspirations for their commercial and economic future.
Tuia Group have an opportunity for a young lawyer who is passionate about developing cultural relationships and wants to make use of their entrepreneurial mindset to be a part of their hāpai (journey).
About the role | Mō tēnei tūranga mahi
This Solicitor role is unique in that it operates as a hybrid between legal and consulting. Your day to day will be varied, and can include:
Creating engagement strategies with Aotearoa and offshore companies
Undertaking post-settlement work for iwi
Doing operational work with third parties
Managing client projects and the establishment of companies
Regularly travelling throughout New Zealand to engage with clients
Tuia Group are fully flexible, and you will be trusted to work from home. To maintain their whanaungatanga (sense of family connection), you'll meet bi-weekly for team lunches and have access to a contemporary shared space located in the Wellington CBD where you can enjoy coffee with your team and do the mahi (work).
Tuia Group want to you to identify areas of passion and will support you to develop experience in those areas. You will also have access to people and other resources to help upskill your te reo Māori and connectedness to Māori culture.
What you will bring | Ngā pūmanawatanga ōu
At least two years' post-admission experience
A background in commercial law or within government is a bonus but not essential
Passionate about making a difference within the Māori sector
Competence or willingness to learn te reo Māori at an introductory level would be useful
Strong analytical, writing and presentation skills
High degree of initiative and entrepreneurial attitude
Apply Now | Tono ināianei
Tuia Group has partnered exclusively with Robert Walters. Jess Vernal is a key contact for the recruitment of this position. For a confidential discussion, please call Jess on 04 471 9756 or email jess.vernal@robertwalters.co.nz.