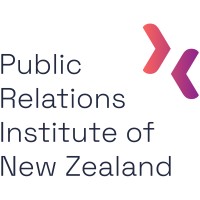 Chief Executive
Merchant logo Public Relations Institute of New Zealand
About PRINZ The Public Relations Institute of New Zealand Te Pūtahi Whakakakau Tūmatanui o Aotearoa (PRINZ) is the industry body for public relations and communication management professionals in Aotearoa. Established in 1954, the Institute represents and supports a community of around 1,000 members drawn from public relations agencies, corporate, public sector, and not-for-profit organisations. Its purpose is to promote understanding of the public relations industry through advocacy and enhance the capability and professionalism of practitioners with professional development courses and industry events.
About the role
This is a full-time chief executive role managing a team of three in the Institute's Newmarket based office in Auckland. Supported by and reporting to an elected Board, and leading an enthusiastic and supportive team, the chief executive is responsible for articulating and implementing the Institute's strategic plan and operations.
Applicants will be assessed on the following:
Required competencies and experience
Demonstrated knowledge and experience of governance and financial management processes including budgeting, audit and annual reporting cycles
Proven experience managing business operations to achieve profitability goals
Experience building a high-performing team, including management of young professionals
Culturally aware, including understanding of the Treaty of Waitangi, with demonstrated commitment to developing diversity and inclusion within the organisations you've managed
Ability to continuously monitor the political and current affairs landscape to spot opportunities for PR industry advocacy and leadership
Project and event management experience
Demonstrated success in securing sponsorship
Experience with MS Office, and social media platforms and experience managing a complex website platform
Contacts and established networks within the public relations and communications management sector and related industries, preferred
Key competencies:
Ability to articulate and implement the Institute's vision and strategy
A drive to deliver results
Relationship management skills
Motivation and team building experience
Passion for advocating for ethical-based practice
A global perspective
Written communication excellence
Presentation skills
Mandatories:
The successful applicant will need to comply with all constitutional and governance requirements of PRINZ and any necessary legal and statutory obligations of an incorporated society.
The successful applicant must have a legal right to work in New Zealand at the time of applying.
Two professional references will need to be provided by shortlisted candidates.
The candidate must be located in Auckland (or commuting distance) or be willing to move for the job at their own expense
Compensation commensurate with experience. Interviews will take place in Auckland.
Robert Walters is exclusively bringing this role to market, to hear any further information please reach out to Rhys Collins directly.
Rhys.Collins@robertwalters.co.nz
+64 9-374 7318