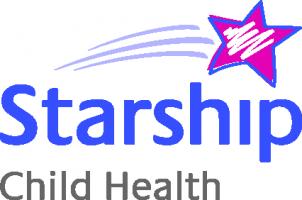 Pou Hiranga Matihiko – Digital Innovation Manager
Nau mai, haere mai, hono mai. We are Starship Digital and Community Engagement.
Lead and inspire a rōpū of creative digital specialists
Contribute to shaping the digital strategy of an emerging service through innovation and engagement
Serve mokopuna and whānau in communities across the motu by progressing Te Tiriti-based outcomes and practice.
Tā mātou tira | Who we are
Kia kotahi ai te oranga mo te iti me te rahi
Healthy communities, world-class healthcare, achieved together
Starship Digital and Community Engagement is a service of Starship Child Health, the leading provider of paediatric health care in Aotearoa and the South Pacific.
Our rōpū supports community and digital engagement across the breadth of Starship's services with a focus on the safety and wellbeing of mokopuna and whānau. We embody 'by whānau, for whānau, with whānau', reflecting our commitment to whakamana te Tiriti o Waitangi and the communities we serve.
Te whiwhinga mahi | Opportunity 
The Pou Hiranga Matihiko – Digital Innovation Manager will:
ensure our digital platforms and engagement strategies progress Te Tiriti-based outcomes and practices
lead and inspire a close-knit team of digital specialists, ensuring the growth and hauora of the Service's kaimahi, particularly Māori and Pacific kaimahi
span a number of roles from strategic innovation to tactical implementation
shape these understandings into strategic plans and product roadmaps that engage stakeholders and share a clear vision for our digital platforms and technology-enabled solutions.
Tō kete rourou | What you bring
As well as a relevant tertiary qualification and significant experience as a Māori or Pacific leader in the digital space, you'll bring to this rōpū:
Experience developing and implementing creative digital engagement strategies by Māori, for Māori
A proven ability to build and maintain relationships with a range of stakeholders including mana whenua and iwi
Strong technical knowledge of digital platforms including website development, CMS, digital analytics, information architecture and social media logarithms
Exceptional communication skills, particularly to communicate technical solutions and their benefits, limits and risks in accessible language
Excellent team-building, collaboration and problem-solving skills.
Ngā painga o tēnei mahi | Why you will enjoy working here
A flexible and supportive work environment with an understanding of obligations to tamariki and whānau
Work that drives motivation and a sense of purpose through service to mokopuna and whānau in communities across Aotearoa
A passionate and supportive team that celebrates diversity and creativity
Salary range of 110k to 130k
Me pēhea te tuku tono | How to apply
Join our rōpū- apply today! For more information, kōrero with Heather Walker ph. 09 632 1108 or to apply email your cv & cover letter to heather@manarecruitment.co.nz
Applications close on Monday 30th May 2022 at 5pm.