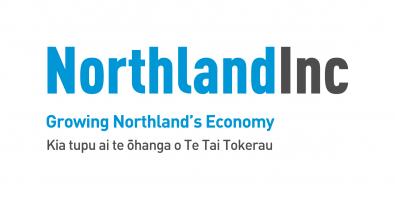 Chief Executive Officer
Chief Executive Officer
Northland Inc. requires a leader who can create change and deliver results, driving growth in sustainable economic activity that improves well-being across Te Tai Tokerau.
Key Requirements: 
Leverage sector partnerships to drive the economic prosperity of the region.
Design and lead economic development intervention programmes.
Live and work in Northland.
Ko wai mātou? – Who are we?
Northland boasts some of New Zealand's most valuable natural assets, a subtropical climate, fertile land, and a coastline that is among the world's most beautiful. Since oceangoing voyager Kupe arrived 1,000 years ago, Te Tai Tokerau Northland has become home for people from many cultures and many lands. The people of Northland today are innovative, creative, and resilient, and not unlike Kupe, their entrepreneurial gaze remains firmly set on the stars.
Critical to enabling and fostering future generations to thrive in the region, is Northland Inc., Northland's Regional Economic Development Agency, which also encompasses the Regional Tourism Organisation (RTO). It's role is to grow Northland's economy sustainably through economic development intervention programmes that add value and leverage sector partnerships. Northland Inc. works with number of strategically important organisations in Northland, across the public, private and iwi sectors, with the common agenda to strengthen, grow and diversify the region's economy.
The organisation works toward the over-arching goal of enhancing the economic prosperity of the region to improve the standard of living for all Northlanders.
Te āhua o Te Tūrunga – The nature of the position. 
As the CEO of Northland Inc, you will be expected to lead, plan, direct, and control the activities and outcomes for Northland Inc. Providing leadership within the private and public sectors to gain investor and stakeholder support and cooperation in pursuing Northland economic development priorities, you will strive to improve the organisational operating model to become the exemplar regional economic development agency within New Zealand.
Working closely with your Board, you will be ensuring that the organisation fulfils its mission by creating strategies that ensure Northland Inc's success as a leader and change agent in relation to Te Tai Tokerau region's improved economic and social outcomes. You will contribute to developing the strategy for the organisation, in consultation with the Board, and will execute this strategy effectively.
A strong focus is placed on building and maintaining effective and successful relationships with key internal and external stakeholders;  you will need to be able to effectively share your vision, and deliver a roadmap of the journey ahead. These key relationships include, amongst others, the Territorial Authorities (NRC, FNDC, KDC and WDC), Iwi,  key central government agencies and industry groups.  Taking the Northland Inc whanau on the journey with you, you will lead and continue to promote a culture of high performance where people are engaged, enabled, and enthused to do and be their best, every day.
Our CEO must possess an entrepreneurial, competitive, performance driven mindset, highly accepting of responsibility and accountability, with the further ability to cultivate these same attributes within the broader Northland Inc. whanau.
Actively promoting Northland by enhancing and developing the Northland brand as it relates to attracting potential visitors, investors, and residents, you will be accountable for maximising investment and economic outcomes in the region.
You will be accountable to resource the organisation in order achieve its goals.  This will require careful management and control to ensure the continued fiscal health of the organisation.  This will also require understanding and experience at managing and cultivating public and private funding sources.  Identifying and managing risk to ensure the continued viability and effectiveness of the organisation and compliance with applicable regulations and expected practices, you will be reporting against robust performance measures and ensuring the organisation works within approved budget constraints.
You will need experience working successfully with iwi and hapū across the community and able to demonstrate enduring relationships, supported by sufficient understanding of Te Reo me ōna tikanga alongside a strong connection to Te Tai Tokerau.
Sustainability is a core value for Northland Inc. The mandate of sustainability will be reflected in the projects,  initiatives and activities that the organisation promotes across Te Tai Tokerau, and will also be reflected within our organisation and the way we conduct our business.
Experience working with a Board and leveraging board experience and capability to deliver organisational outcomes is expected. A key focus on delivery and achievement of outcomes are both foundations of this position, and as such, the ability to navigate within complex and political environments is essential.
Ngā tino Pūkenga/Whēako – Important skills/experiences for the role.
The ability to create positive change through strategic focus and strong engagement and leadership skills  is imperative to success in this position.
Experience, skills, and competencies we seek include:
Successful experience in a CEO position, reporting to a board of directors.
An entrepreneurial, innovation-focused and strategic approach, with conceptual thinking, and an ability to navigate levels of complexity and ambiguity.
Practised financial management skills, skilled in budgetary process and budgetary management, risk identification and mitigation, experience in the evaluation of the financial viability of services.
Experience in regional economic development, and exposure to economic development agency structures and
Understanding of business investment and funding structures, ideally with experience in the key sectors driving the Northland
Previous experience in effectively navigating central or local government processes and decision making, with evidence of being able to deliver
Experience working successfully with iwi and hapū across the community and able to demonstrate enduring relationships, supported by sufficient understanding of Te Reo me ōna tikanga alongside a strong connection to Te Tai Tokerau.
Proficient communicator and a demonstrated ability to quickly build strong meaningful relationships and manage complex stakeholder relationships
A visionary leadership style conducts self with integrity, transparency, and honesty.
Appropriate academic qualifications.
Excellent facilitation skills and the capability to bring people together, the ability to influence, persuade and inspire others to achieve desired result
The position is based in Northland, and it is mandatory for the CEO and his/her family to reside or commit to reside in Northland.  The compensation package is positioned to attract senior level applicants.
How to apply:
To apply in confidence or register your interest in this pivotal position, please contact Heather Walker for a confidential conversation now on 021 021 54321 or to request an applicant information kete, please email Heather Walker at Mana Recruitment heather@manarecruitment.co.nz
Please Note: Northland Inc. requires new employees and other newly contracted workers to be fully vaccinated against COVID-19.
Applications close: Monday 7th February 2022 at 5.00pm