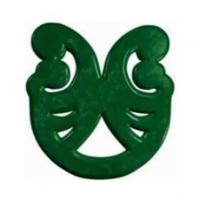 Kaiwhakahaere – Centre Manager
Join a kaupapa Māori environment that celebrates the revitalisation and retention of te reo through total immersion Māori language education.
Provide professional leadership to teachers, staff, and management.
Sound knowledge of te reo me ōna tikanga.
Flexibility of hours, 4 or 5 days a week.
Tēnā koutou te hunga tirotiro mai nei i runga i te hanga hurihuri o tēnei ao. Ka mihi atu ki ō tātou kuia, kaumātua me te mōhio ki te aroha i tuku mai ai rātou hai whakaara ake i a tātou me ō tātou uri whakatupu. Kia tātou te whakamahuetanga, kia manawanui. Anei mātou e toro atu i te ringa ki a koutou kia whakakī te tūranga e kōrerohia nei, waihoki, kua mārama ki ā mātou e kore e māmā te whakakī. Ka mutu, whakapiri mai, whakatata mai, haramai me ō koutou tini āhuatanga kia rongo i te aroha o tēnei Whare.
Ko wai mātou – Who are we?
Ritimana Kōhanga Reo is based at Richmond Road School in Ponsonby and operates under the Ministry of Education. We are a Māori medium total immersion early childhood centre and we are absolutely committed to the growth of te reo Māori. Our commitment is driven by the belief that Māori language, culture and identity are integral to the educational, and life success of tamariki. Ritimana is an innovative and welcoming centre – where you will enjoy working in an open, supportive, kaupapa Māori environment.
Our commitment is embodied in the whakataukī:
Ko te reo te mauri o te mana Māori -The language is the essence of being Māori.
Whāinga matua
To ensure the revitalisation and retention of te reo Māori, tikanga Māori and mātauranga Māori for future generations.
All our mokopuna will succeed as Māori in te ao Māori, te ao Pākeha and te ao whānui.
Ritimana follows Te Whāriki curriculum with a philosophy grounded in te reo me ōna tikanga. We are committed to retaining, recognising that Ngā Kaumatua are repositories of Māori knowledge and have an integral role at Ritimana Kōhanga Reo.
Our belief is in a holistic approach to education, whereby tamariki learn through play, developing creativity and imagination. This environment allows tamariki to flourish, succeed and become confident and competent learners. Structured and planned parts of the day are also provided by the kaiako. The embedded framework is based on whānaungatanga, rangatiratanga, manaakitanga and kaitiakitanga. Through this framework tamariki have their leadership qualities acknowledged and these qualities are supported to flourish in an environment that respects the child's whakapapa of which Māori language, culture and identity are the essential elements.
Te āhua o te tūranga – The nature of the position
The purpose of this leadership position is to identify, manage and implement the philosophy and aims of Ritimana Kōhanga Reo Childcare Centre, providing professional leadership to kaimahi, the executive committee and whānau.
The successful applicant will ensure Ritimana provides a professional service, maintains high quality standards and meets all statutory requirements in consultation with the Executive Committee. Working in partnership with staff, whānau and tamariki you will be ensuring the provision of quality curriculum in accordance with Te Whāriki and reflecting the Ritimana philosophy.
This position is highly people and relationships centred. You will be responsible for leading and developing staff (including performance appraisals and induction of new kaimahi) and fostering positive trusting relationships with ngā kaumātua, parents, caregivers, kaimahi and tamariki through employing your personal mana. You will maintain trust-based partnerships with external stakeholders such as: Ministry of Education, WINZ, Oranga Tamariki, the Education Review Office, Richmond Road School etc.
Ngā tino pūkenga/whēako – essential skills/experiences for the role
All applicants are to have proficiency or are actively developing their proficiency in te reo Māori and have a commitment to kōrero Māori i ngā wā katoa in the centre.
Knowledge, skills, and experience for application are to include:
Ability to demonstrate the application of quality practices according to The Education (Early Childhood Services) Regulations 2008.
Leadership and management experience.
Strong relationship management skills with the ability to liaise with industry and key stakeholders including Māori and government organisations.
Ability to clearly articulate objectives and positions
Capable of supporting others to further develop their own Māori perspective as it relates to education, supporting others cultural understanding and their tikanga Māori values.
Computer literacy across the Microsoft suite, supported by strong administration skills.
Excellent communication and active listening competencies, an individual who is engaging, authentic, committed and has a humbleness of spirit.
It is desirable that you hold either a provisional or current certification as an ECE teacher, but this is not critical for this role. Hours and days of work can be flexible.
Te tono – How to apply
To apply, or to enquire further in confidence contact Heather Walker for a confidential conversation now on (09) 632 1108 or email your up-dated CV and covering letter through to heather@manarecruitment.co.nz
Applications will close on Wednesday 20th October 2021 at 5pm.