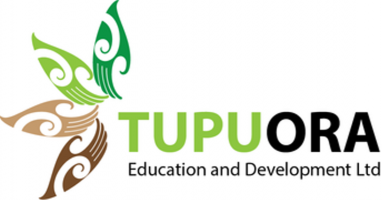 Taumaihi - Project Co-ordination and Administration Support
Tupu Ora Education and Development
Taumaihi - Project Co-ordination and Administration Support
TupuOra Education and Development Limited
Hamilton Central Waikato NZ
Administration & Office Support
Administrative Assistants 
12 month fixed term - Salary negotiable
Full-time 
Company Description 
TupuOra was established in early 2016 as a way to harness the diverse range of skills and cultural capital within our whānau to support and enable others to realise their potential.
TupuOra is an ancestral family name linked to both founders of the organisation.  Incidentally, it also means growing and developing (Tupu) the lives, wellbeing, and success (Ora) of others.  This is important when considering that the purpose behind TupuOra is:
Realising success through culture
Mā te Ahu, ka Rea.
Our Values 
Kia ū ki te kaupapa 
Committed to ensuring the wellbeing and success of TupuOra, regardless of the obstacles
Kia pono ki te tangata
Trusted to always work and act in the best interests of TupuOra and its leaders
Kia toa ki te mahi
Driven to always be better, if not the best
Kia mau ki te aroha
Passionate about our people, our work, and our culture
Job Description 
Taumaihi is a significant new role within TupuOra Education and Development Ltd. This role requires a passion for te reo Māori and education; it also requires dedication and devotion to our kaupapa and the people we serve. We are looking for creative ideas in language revitalisation, experience in project facilitation, resource development and administration.
Mehemea ko koe tēnei, nau mai haere mai
Tasks & Responsibilities 
Hauā Reo Hauā Tāngata 
Manage the implementation of Hauā Reo, Hauā Tangata – the te reo Māori revitalisation strategy for Ngāti Hauā with the support of the Pou Whakarauora.
Resource Development 
Administration and coordination of resource development with the support of the Pou Whakarauora
Language and Cultural Development 
Assist Pou Whakarauora in developing and delivering innovative cultural and language revitalisation approaches and initiatives regionally, nationally, and internationally.
Support for Pou Ārahi 
Supporting Pou Ārahi and/or Mana Whakahaere where needed
Reporting and Evaluation 
All reporting and coordination of evaluation, where necessary.
Qualifications & Experience 
Me mōhio ki te kōrero Māori
Experience in Project Support
Experience in Project Facilitation
Experience in Administration
Excellent Time Management
Great Communication
Punctual and can multi-task
Benefits 
This is an incredible opportunity to work with a passionate team that assists people to succeed through culture. We work with organisations and individuals to develop their cultural capability to achieve success and realise their potential. In short, we see ourselves as enablers of success through culture, and we welcome you to be a part of that team. This job also allows you to work from the comfort of your own home. 
To apply please send your C.V and cover letter to tiare@tupuora.co.nz
Thank you for your time in reading this advert. We look forward to receiving your application.