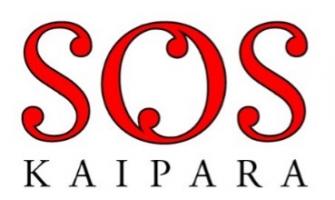 Senior Therapist
Permanent Full Time
Northland
$72,800 to $83,200 salary range ($35-$40 p/hr)
S.O.S KAIPARA is based in Dargaville and works throughout the Kaipara District, we provide specialist support, counselling, refuge accommodation and prevention education services to women and children who have experienced family and / or sexual harm.
We are a long-standing and trusted Organisation with great functional relationships within our Community and long-term funding Contracts in place to deliver our holistic and diverse programmes.
The Kaipara District stretches from Mangawhai to Waipoua and is experiencing rapid growth as "city folk" discover the wonderful lifestyle this District provides, from our glorious beaches, lakes, forests to our well-resourced small communities and only 40 mins from our larger neighbour, Whangarei City.
An exciting opportunity has arisen for a highly motivated and skilled Senior Therapist to join our team in providing sexual and family violence services to the Kaipara District community.
The role will include providing counselling services and delivery of prevention education programs to the community.

SKILLS AND EXPERIENCE REQUIRED:-
NZ Counselling qualification and NZ professional body registration
Ability to work in a multi-disciplinary environment and build respectful relationships with others
A background in working with culturally diverse clients
Experience with children and young people an advantage
A high level of competence in the assessment and treatment of clients who have experienced trauma
You will be personable with the ability to work as part of a team
Desire to become an Approved ACC ISSC Provider
Professional boundaries and best practice are expected
Facilitation experience
Strong organisational skills enabling you to plan in advance
Excellent communication and interpersonal skills
The ability to liaise and work with a range of organisations and agencies in the community
Due to the sensitive nature of our work and our client base this role is best suited to a female.
The Board is also committed to the ongoing upskilling for the successful applicant.
More information on our service is available through our website: www.soskaipara.com or our Facebook page "SOS Kaipara".

Please send your CV and Covering Letter to Sally Leftley, Director of SL Advisory Limited, who is assisting us with this recruitment: sally@sladvisory.co.nz