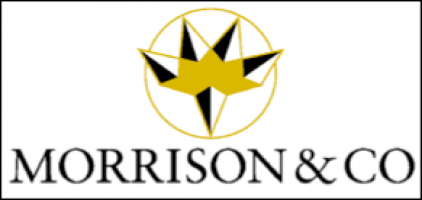 Finance Manager
Salary Competitive salary + bonus
Location Wellington
Consultant Rebecca Gibson
JobRef 1584310/001
This is a key leadership role in the finance team for the Morrison & Co Group, and will help support the performance and growth of Morrison & Co as a global infrastructure manager. As the Finance Manager, you will report to and support the Morrison & Co Group Financial Controller to develop and improve Finance processes, reporting and business partnering capability.
Founded in 1988, Morrison & Co is a global infrastructure investment management specialist, managing multiple client mandates with total funds under management of over NZ$21billion. We invest on behalf of leading sovereign wealth funds, pension funds, and other public and private pools of capital. We tailor investment mandates to each client, which cover private and listed markets, equity and debt, and asset-specific management relationships.
We take a high-conviction, purpose-driven approach to investing, bringing deep expertise to sectors including renewable energy, data and telecommunications and essential social infrastructure, covering healthcare, transport, water, education, and agriculture.
Key Responsibilities:
Manage the preparation and analysis of consolidated monthly reporting, including profitability analysis, ongoing business partnering and forecasting updates and senior leadership team / board business performance reporting
Ownership of the annual business performance process, including budgeting and forecasting
Ownership of cash and debt management for the Group, including cash flow forecasting
A willingness to identify and drive process improvement opportunities
Staying on top of financial reporting and other regulatory requirements impacting the Group
Managing as applicable the external audit processes for the Group's various financial statement audits.
Oversee the tax compliance obligations for the Group
Key Requirements:
Relevant professional qualification (CA or equivalent)
Experience in Big 4 and/or corporate business performance experience preferred
Strong business and commercial acumen, ability to work with complex financial information
High proficiency in Excel and/or BI tools such as PowerBI, Qlik, SQL.
Excellent planning and time management skills
Excellent interpersonal and communication skills and the ability to build strong working relationships with a diverse group of management, staff and stakeholders
This is an unparalleled opportunity to join a leading, high calibre organisation with a growing global presence. 
Robert Walters endeavours to review all applications in a maximum of five working days. If you have not received correspondence within this timeframe please do not hesitate to contact Rebecca Gibson on 04 471 9725.