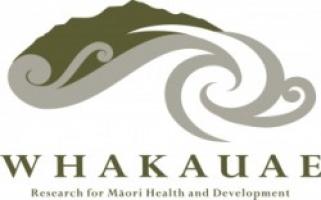 Executive Assistant – Kaiwhakahaere Taituarā
Join the passionate team at the only iwi-owned Māori health research centre in Aotearoa New Zealand, Whakauae Research Services, who has the vision to transform Māori lives through excellent research.
EA to Research Centre Director.
Whanganui based, remote working options will be considered.
An understanding of te reo me ōna tikanga Māori.
Ko wai mātou – Who are we? – A little about the company and history
Whakauae Research for Māori Health and Development was established in 2005 as a unit of Te Maru o Ruahine Trust (TMoRT) the contracting and service arm of Ngāti Hauiti, a small iwi located in central Rangitīkei. In 2012 Whakauae became a stand-alone entity, under the auspices of Te Rūnanga o Ngāti Hauiti. The aim of establishing Whakauae was not only to develop the research capacity of Ngāti Hauiti but also to offer a broad range of Kaupapa Māori research services both nationally and internationally. Whakauae is unique in its position within Māori health research as it is directly accountable to Te Rūnanga o Ngāti Hauiti. Whakauae are recognised as producing high quality, timely research, and are passionate about transforming research results into change at a practice or policy level.
As the only iwi-owned Māori health research centre in Aotearoa New Zealand, they work under the direct guidance of a governance board comprising two iwi members, which further strengthens the ties between Whakauae and Ngāti Hauiti.
Te āhua o Te Tūrunga – The nature of the position
Taking sole ownership of the Research Centre Director's (RCD) diary, schedules, emails and managing and coordinating appointments, you will be anticipating needs, analysing and assessing requests in order to screen, problem solve, and troubleshoot issues, and initiate action to facilitate resolution.
Highlighting priority pieces of work required for completion by the Director you will exercise discretion and diplomacy and maintain confidentiality, facilitating the optimal use of the Director's time. You will also manage  tasks on behalf of the Research Centre Director, where appropriate..
Trusted with often times complex duties and with sensitive information, you will take a proactive approach to problem solving, backed by your strong decision-making skills. As an experienced EA you will have the skill set and capability to develop and follow systems and processes suitable for an academic organisation, . You will be using a variety of Microsoft Office software  through Sharepoint and Microsoft Teams and will have excellent skills and experience in formatting, filing and database systems which you will utilise for the RCD and others in the team as required.
Providing first draft correspondence responses on behalf of the RCD, you will have a real sense of ownership and responsibility, as well as refined and articulate communication skills, befitting a professional environment.  Managing Board secretarial functions, including collation of papers, minutes and follow up actions, you will also be minute taking for meetings attended by the Director, managing agendas and supporting administrative functions of other meetings as required. Taking the lead in the co-ordination of agreed Whakauae events and wānanga, you will also be managing and coordinating specific projects so that deliverables are met on time and on budget.
Ngā tino Pūkenga/Whēako – Essential skills/experiences for the role
Past experience working at a senior level providing executive support to a CEO or senior executive and a desire to contribute to improvements in Māori wellbeing and work in a kaupapa Māori environment are essential to your application.
The skills knowledge and experience required for this position will include;
Demonstrated experience in a previous executive support position to a CEO or Senior Executive.
Knowledge and understanding of tikanga Māori and a good working knowledge and understanding of te reo Māori.
Excellent communication skills and strong interpersonal skills including a demonstrated ability to establish and maintain effective relationships with a wide range of stakeholders.
Advanced skills in Microsoft Office suite, including SharePoint and Teams.
Skilled in the production reports and presentations.
Experienced in travel and event bookings, event coordination and set up.
Skilled in minute taking, agendas and action items.
Highly organised, and have experience setting up hard and soft copy filing systems.
Experience working with Māori organisations, iwi, hapū and other entities with strong Māori interest.
The experience to effectively manage internal and external stakeholders through trust, advocacy, and collaboration.
Experience managing complex sets of relationships with tact and diplomacy, the ability to operate effectively with a high level of diplomacy and confidentiality.
Working in conjunction with the team to strengthen the organisation's reputation as an integral Māori entity, you will be part of a thriving organisation, supporting innovation, translating thoughts into action; driving high quality kaupapa Māori research that is innovative, collaborative and cutting edge to create positive change.
Remuneration is positioned to attract a high calibre, experienced applicant.
Te tono – How to apply
To apply or to enquire further in confidence contact Heather Walker for a confidential conversation now on (09) 632 1108 or email your up-dated CV and covering letter through to heather@manarecruitment.co.nz
Applications close: Monday 20th September at 5.00pm.