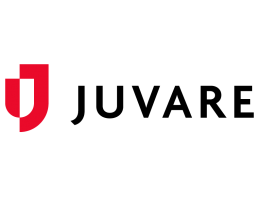 Marketing Coordinator – APAC
Salary Attractive Salary
Location Wellington
Consultant Kylie Julius
JobRef 1566320/001


Juvare is a global leader in emergency management; supporting clients around the world with specialised incident and crisis management technology systems that enable their emergency preparedness and response.
Reporting to the Chief Client Officer – APAC, you will work as part of an established and high performing NZ and Australian business operations and technical team. You will play a key role in localising the international marketing strategy with the development and delivery of regional marketing programmes that support and enhance the Juvare brand and product marketing for the Asia Pacific Region.
Your key responsibilities will include:
• Creating and executing marketing campaigns to support brand awareness in APAC. 
• Designing and delivering the local content marketing programme - including case studies, white papers, and other thought leadership content. 
• Creating digital assets to support lead generation and B2B client engagement campaigns.
• Creating and managing the production and design of key marketing materials including drafting and proof-reading copy for a range of channels. 
• Localising and managing the APAC presence on the external website and other digital communication channels
• Coordinating and measuring the effectiveness of marketing activity with regular performance reporting against KPI's and anticipated ROI. 
Key selection criteria:
• A tertiary qualification in marketing or communications with a minimum of two years' marketing experience in a commercial environment 
• Previous experience working with marketing automation tools, Salesforce CRM and the Adobe Creative Suite 
• The ability to proactively build and maintain strong professional relationships within the business and with external partners and suppliers
• A hands-on approach to work with the ability to work both autonomously and as part of a team
Juvare offer a rewarding environment for personal and professional development. You will have access to a team of international experts in technology marketing and sales to learn from and be supported in a flexible, customer-oriented working environment. 
Robert Walters endeavours to review all applications in a maximum of five working days. If you have not received correspondence within this timeframe please do not hesitate to contact Kylie Julius on 04 471 9735.

Apply Online