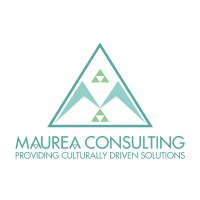 Lead Consultant - Māori
We are looking for a Lead Consultant – Māori to join our team in our Auckland based office to drive the consulting arm of Maurea.
Over the last six years, Maurea has been supporting people and organisations to develop their Māori Cultural Competency through our highly acclaimed Te Kaa – Igniting your Māori Cultural Competency training programme.  Maurea is increasingly supporting organisations to embed te Ao Māori into their thinking; and is proud of the role we are playing to create positive change for Māori and all New Zealanders.
We have a range of exciting and varied projects, and currently work with a variety of clients in the private and not for profit sector.  We are looking to grow our business in local and central government.
As a Lead Consultant – Māori, you'll be managing large and complex engagements, providing high-level strategic advice through a Māori lens and supporting the commercial success of the Consulting arm of Maurea. In addition, you'll deliver multiple high-quality client service deliverables and project budgeting; and grow the team and revenue of the Maurea Consulting arm.
Key Responsibilities:
Lead multiple consulting assignments, project budgets, delivering within timeframes, and short and long-term resource planning
Manage multi-disciplinary project teams
Evaluate customers' business needs, thus contributing to strategic planning of projects
Lead and manage existing customer relationships
Identify potential value-creating opportunities
Identify, recommend, and establish innovative service offerings and ways to improve existing approaches
Foster a culture of excellence by supporting us to challenge the way we do things and look for opportunities to improve on an ongoing basis
Meet financial objectives and improve efficiencies, gross margin and profitability
Build and manage a team of consultants to support the strategic objectives of Maurea
Coach and mentor others to develop capabilities and build their knowledge of services.
About You:
Passionate about Te ao Māori, with a commitment to te reo Māori me ona tikanga
A great team player who prioritises manaakitanga
At least 8 years' experience in professional services, in areas such as strategy development, organisational design, strategic HR, organisational development, and change management
Bachelor's or Master's degree in Business Administration, Accounting & Finance, Law, Māori Studies or equivalent experience
Experience in leading teams to deliver high quality outcomes for customers and build employee engagement
Strong stakeholder engagement and communication skills, with an ability to build credibility with Lead leaders and internal working teams 
Strong analytical and problem-solving skills, and the ability to build sustainable, scalable solutions and processes to meet complex operational problems
Skilled in responding to setbacks in an agile and resilient manner.  
What's in it for you?
Once-in-a-career growth opportunities – unique chance to be part of a business that is underpinned by whakaaro Māori and celebrates Māoritanga
A dynamic, independent environment, where you're given flexibility to do your best work
Operate in a whānau environment, providing flexibility to respond to whānau needs.

How to apply:
Please send a cover letter and CV to tekaa@maurea.co.nz by Friday 25 June, 2021.