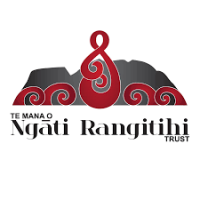 General Manager
Te Mana o Ngāti Rangitihi Trust, GHA
Kia tu ora ai a Ngāti Rangitihi i runga i tona ake rangatiratanga mo ake tonu atu
Enabling Ngāti Rangitihi to flourish in perpetuity supported by their unique self-determining capabilities.
General Manager
Te Mana o Ngāti Rangitihi Trust is a Post-Settlement Governance Entity (PSGE) established in 2008 to represent Ngāti Rangitihi in the historic Central North Island (CNI) Forest Iwi Collective Settlement and recently the negotiations of the comprehensive Ngāti Rangitihi Treaty settlement. Today, it is our responsibility to lead the social, cultural, environmental, and economic growth of Ngāti Rangitihi, and ensure we continue to provide opportunities for generations to come.
Te Mana o Ngāti Rangitihi is looking to appoint a full-time General Manager (GM).
Reporting to the Board, the GM's role is challenging, dynamic, and will require strong leadership to manage all aspects of the day-to-day activities of the PSGE. These activities include leading a team of staff and advisors, relationship management, operational management, and managing and evaluating investment opportunities. The GM will be an effective communicator, facilitator and project manager with commercial drive who can create and manage investment opportunities to grow the PSGE through strong working relationships with key internal and external stakeholders.  The development and implementation of the strategic plan will include greater diversification of the activities of the PSGE.
Key attributes sought include proven experience in a senior management role, a past record of outstanding achievement and the ability to manage commercially complex operations and asset development using a solutions-based approach. Knowledge of government, property management & development and tourism is preferable. Project management, staff management and financial management and analysis skills are vital. A strong understanding of Rangitihitanga and tikanga Māori are essential knowledge areas. A highlevel of fluency in te reo Māori is desirable.
For a more detailed job description or to apply, please email kateriina@gha.co.nz
Applications close 16 March 2021